SKIN CONSULTS
Receive a 10 minute mini-facial and learn what works best for your skin type
PRIZES
There will be a chance to win a facial and massage services
FREE GIFTS
Spend $100 and receive free product
CHANGE YOUR SKIN'S FUTURE!
Join us at FitBody Studio for professional skincare advice! Your skin has the amazing ability to repair and regenerate itself, especially when you treat it with the right balance of stimulation and nourishment. This simple truth is the foundation of the Sanitas skincare line. Learn why peptides and vitamin C are vital skincare ingredients. Plus, you will receive a mini facial and consult from our expert esthetician. Reserve your spot today!
5PM – 7PM
Tuesday, July 24
at FitBody Studio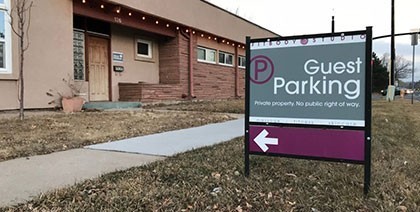 PARKING
Parking entrance is off Jackson Street. There are four main parking areas:
Gravel parking spot: park to the left of the carport in gravel patch.

North wall of the studio building: follow sign from Jackson Street, drive through the carport, turn right and parallel park along the wall.

North End courtyard: the property next door is owned by FitBody Studio. Parking is allowed on north-edge of courtyard.

Nevada Avenue: street-side parking on Nevada north of the studio.
GUEST LECTURER: SAMARA ALCOKE
SANITAS SKINCARE PROFESSIONAL
Meet our Sanitas Product expert Samara. She is a firm believer in continual growth, education and shared knowledge. She will teach us how the natural biogenic ingredients of these products are found in biology and innately found in the skin. She will also teach us how we can boost the body's ability to heal and protect the skin.