PERSONAL TRAINING​ - ONLINE
​
Save time and money with our online personal training programs!



Time and money are the two biggest concerns when committing to a fitness plan.​​ Through our online training options you now have the opportunity to work with a personal trainer at a comfortable price and on your schedule!

​​Your trainer will set-up a program based on your completed assessment and communicate with you through our mobile and online tracking system.



ONLINE PERSONAL TRAINING

​

OPTIONS



Workout Programs - Save time and money with customized written workouts delivered directly to you. Your coach will design a fitness program to match your goals: 150/month - Try first month at 50% off!​​
​Online Live Training - Live personal training from the comfort of your home. $40/session​​​
​No contracts required. Cancel anytime.
​
Ready to begin? ​Purchase Here​​!
​
​
Want more information? Learn more Here​

!


​
​

​


​
Fitness, Massage & Skin Therapy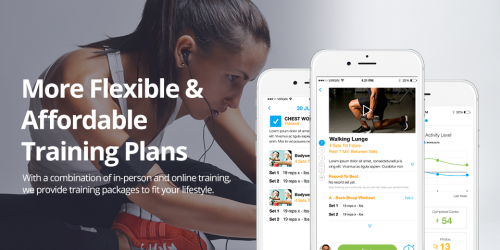 ​TRAINING APP VIDEO